so since i trust you not to go waving these pictures around out in public, i'll tell you a story…
today at work, my ol' coworker ben (who still works in the store channel as a technician), forwarded me an email that was sent to the stores and had this image: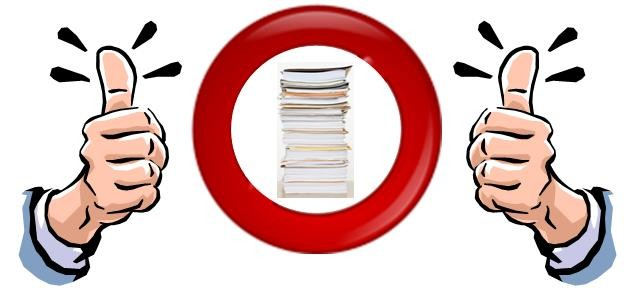 does that remind you of what it reminds me of? *shudder* (if you don't know, don't worry, there's no pictures of it on that page).
so apparently it's about the shredding-system we have — we've got these boxes serviced by shred-it, and they come by every now and then and open up the boxes, bag up the papers inside them, and take the bags of paper out to their truck outside and shred the documents right there.
common sense, right? well, apparently not, because some foreign objects seem to make their way into these boxes sometimes, it seems…
…things like batteries, bananas and banjos.
apparently this email had to be sent out because in one case there was a shred-it truck that caught on fire when it shredded a battery that was in with the papers it was shredding!
so this was sent out to the store channel, and one of my ol' coworker pals who's a manager at my old store sent it to the store as an FYI, and ol' buddy ben forwarded it to me, and we had a little exchange over email about it:
ben: are people really doing this? I wana be there when it blows up!
me: I like the "no banjos"… remember, Ben, no banjos belong in the Naptown store's Shred-It box.
ben: NOTE THE BANJO! who puts a BANJO in the ShredIt? Kermit the frog? Steve Martin?
me: Someone who doesn't love banjo music, obviously…
at that point i realized that "batteries", "bananas" and "banjos" all start with the letter 'b', so i figured that only things that start with the letter 'b' are prohibited. things like baseball cards and bowling balls. and, ironically, bank statements!