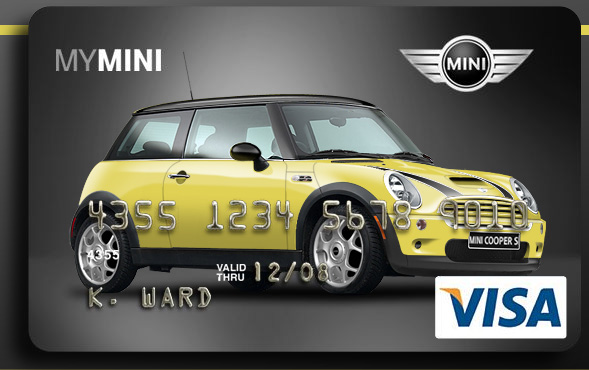 first you put in your personal information…
choose if you want the plain ol' mini logo, or if you want a customized card…
start customizing!
you can put in your VIN and it'll fill in the details for you: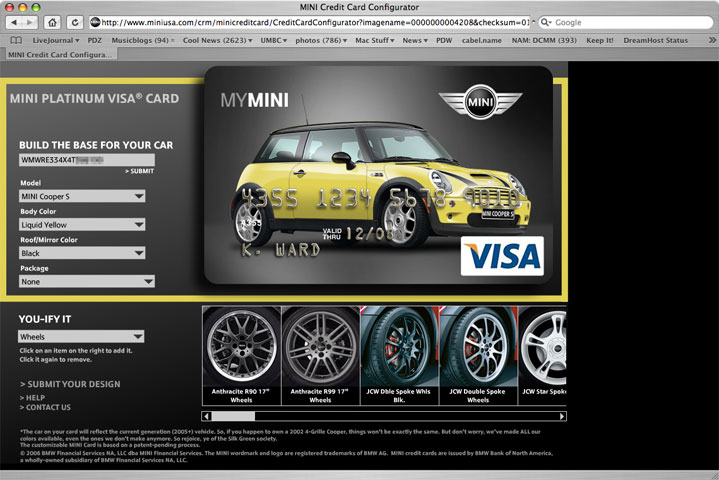 or, you can "you-ify it":
you can choose your wheels, graphics, exterior details, and of course bonnet stripes.
are you sure you've got it all set properly?
the end!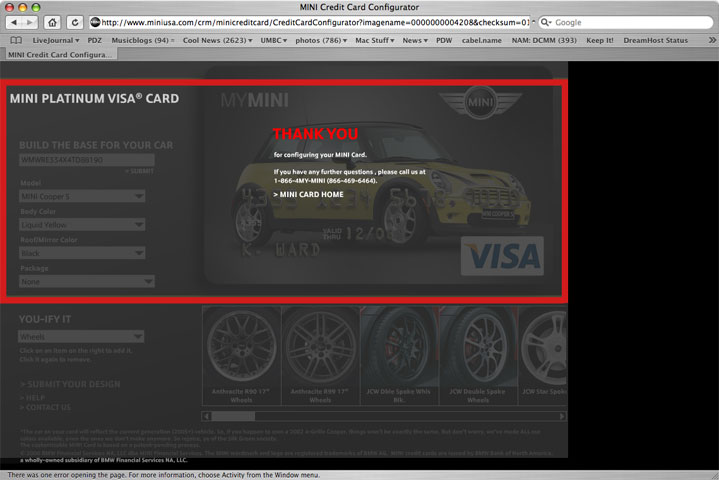 eta: the small print at the bottom of the pages says:
*The car on your card will reflect the current generation (2005+) vehicle. So, if you happen to own a 2002 4-Grille Cooper, things won't be exactly the same. But don't worry, we've made ALL our colors available, even the ones we don't make anymore. So rejoice, ye of the Silk Green society.